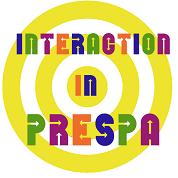 27th of July - 01st of August 2011
The Cultural Triangle of Prespes (CTP) is organising the 8th International Youth Meeting in Prespa in collaboration with the Municipality of Prespes and the Region of Western Macedonia, Regional Office of Florina. "Lights onPrespa" will be held between 27 July and 1 August.
The 25 participants from Albania, fYR of Macedonia, Turkey, Serbia, Spain, France and Greece will visit 4 villages(Mikrolimni, Karyes, Kallithea and Platy)
of the Small Prespa basin, will talk to local people, will learn about the history, the sights, the trails, the habits and traditions and will suggest ideas for actions that will attract young people to visit the region.
The programme of events, open to everyone:
Wednesday, 27/7/11 at 21.30: Balkan Party at the Naftiko Omilo
Thursday, 28/7/11 at 21.30: Traditional Greek Party with Kostas Siamidis and the Black Sea Club Florinas at the Library in Laimos
Friday, 29/7/11 at 21.30: Pool Party at Platythea in Platy
Sunday 31/7/11 from 17.30 at the Library in Laimos
17.30-20.30 "Open Space" activities
21.00 'The Youngsters present...' (dance, video and many more)
We thank our supporters and sponsors
The secret of any online business is web hosting. Select the
best hosting
service reading offered by
justhost
.