Announcements

Since 2003 CTP organises each year an Action1 in the context of the European Programme 'Youth' (now Youth in Action www.neagenia.gr). This year, we invite 35 young people (18-25 years old) from Albania, France, fYR of Macedonia, Germany, Greece, Kosovo, Luxemburg and Serbia Montenegro to participate in a meeting titled 'Breaking Barriers through Music'.
The aim of this unique project is to bring together groups of young people from different backgrounds for a musical conversation. Music will be a tool
rather than a goal in itself. It can be used to make people aware of their own cultural background, history and traditions. Through workshops, presentations, conversations and discussions people will be surprised and confronted with each other. Beside, the participants will have the opportunity to get to know the Prespa area and culture as well by excursions, field trips, games and recreational activities. The impact of the Action 1 however will not be just limited to the participants in the activity, but it aims to bring the concept op Europe to the local communities involved and promote more positive awareness of other cultures. Therefore we will be working together towards a result in which the colour of variation will unite us all which will be presented in the form of an open air concert in which all are invited and involved.
Action 1 – 2007
29/06/07 – 12/07/07
«Breaking Barriers through Music»

Music is among the most powerful tools to express ourselves. It's the language of the soul. No matter who you are, or where you come from; everyone has a sound, a song that touches the heart.
The 29th of June the Cultural Triangle of Prespa will bring together a group of 35 young people from Albania, France, fYR of Macedonia, Germany, Greece, Kosovo, Luxembourg and Serbia around the theme 'Breaking Barriers through Music'.
Music will be a tool rather than a goal in itself. It will be used to make people aware of their own cultural background, history and traditions. During 12 days of intensive training, workshops, presentations and discussions participants will be confronted with each other and with themselves. But above all they will learn to share their similarities and celebrate their differences.
The impact of this project will not be limited to the participants in the exchange. It will be an outreaching activity in which the local youth will be invited to participate.
The final result of this musical conversation will be presented in the form of an open air concert in which all are invited and involved. The performance will take place in the square of Laimos in Prespes on the 11th of July.

Activities open to the public
Exhibition of photographs from the Cultural Club of Florina in the STEKI in Laimos: throughout the youth exchange
Cultural nights at the bar "Playa" in Agios Germanos:
Monday 2nd of July 21.00: Germany + fYR of Macedonia
Tuesday 3rd of July 21.00: France + Albania
Wednesday 4th of July 21.00: Greece
Thursday 5th of July 21.00: Luxembourg + Serbia/Kosovo
Latin Party: Saturday 7th of July 22:00 at the bar PLAYA in Agios Germanos
The CTP team, the participants of Action1 and a team of friends of latin music and dance from Florina invite you to a night full of Margaritas and dance!
Contest for the song "Imagine": Sunday 8th of July at 21:30 at the bar "Playa" in AgiosGermanos
Press conference: Monday 9th of July at 13:00 in the conference hall of the prefecture of Florina
Final Concert: Wednesday the 11th of July 21.00 on the SQUARE of Laimos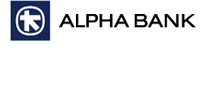 Youth meetings 2003-2006

June - July 2006: Creating a new world through exchange and integration
In this youth exchange 35 young people from Serbia, FYROM, Albania, Greece, Italia, France and Great Britain met in Prespa from the 29th of June until the 10th of July. The participants presented their countries through 3 main subjects:
- Sustainable Development
how to combine the needs of society, the environment and the economy
- People (gender, education, family, religion)
search for the ideal relationship between people and the above subjects
- Media
investigating the freedom of the Media and their influence in society matters
The activities included:
- Small presentations of each subject from each country
- workshops and coordinated discussions in mixed groups
- field actions in Greece, FYROM and Albania
- everyday work for the final results (e.g. a simple constitution for a new world, a CD-ROM)
- creation of a website, forum
May 2005: Knowledge and Imagination: Against the Stereotypes
0 young people from Spain, France, Latvia, Poland and Greece met in Prespa and worked together against the stereotypes. During the week (25 May to 1 June), the young people participated in a series of discussions, workshops, meetings, outdoor activities, concerts, dances, exhibitions, and, of course, had a really good time.
The participants keep in touch through the forum (http://groups.yahoo.com/group/ctprespa/), where they find information and photographs from the programme and where they have the possibility to arrange another meeting somewhere in Europe!!
"The good memories must not be forgotten…. This is why I will tell my grandchildren how good a time I had in Prespa and what a great honour it was to meet you all. " Michal (Poland)

"I will organise a Greek party: food, music and drinks….when I make the toast, then I will think of you all, from France, Poland, Latvia and Greece " Marisa (Spain)

"We meet almost everyday with Nikos and Theodora and we talk all the time about Prespa!!! I miss all of you a lot and hope to see you again soon!!!" Rania (Greece)

"My best wishes to all the other participants - I believe that a lot of good people met in Prespa during that period!! " Zanete (France)
July - August 2003: Culture in Action - Young people meet in Prespa
0 young people from Latvia and Greece met in Prespa. The programme included activities, such as workshops, a photography exhibition, traditional dances and familiarization with the Greek and Latvian languages. Furthermore, entertainment nights where organised as well as discussions about the life of young people in Latvia and in Greece and the role of the European Union in the life of 2 different countries. During the programme, the young people visited the most important parts of Prespa and the young people from Latvia presented traditional recipes from their country.
The secret of any online business is web hosting. Select the
best hosting
service reading offered by
justhost
.