Announcements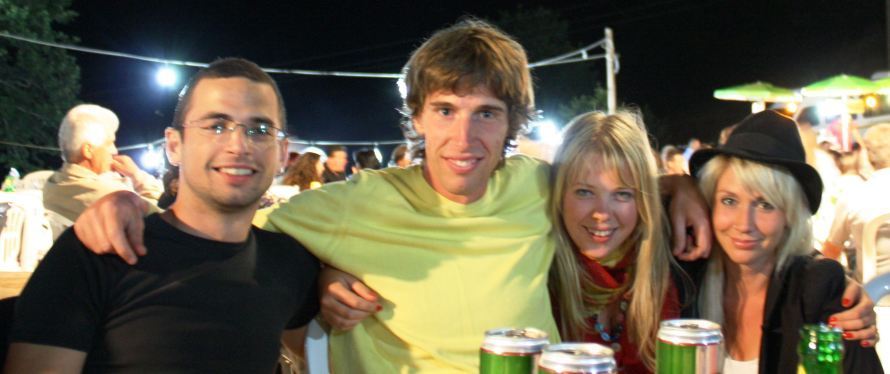 Thanks to the Greek-German Civil Society project, CTP volunteers got to contact with another village in Greece – Lehovo.
Due to a previous successful cooperation and good mutual understanding, Prespa's volunteers were invited to the village celebration – four days and three nights panigiri [πανηγύρι].
Prespa´s volunteers remain volunteers even outside of Prespa, so we helped in technical organization and were provided with food, drinks and biggest house in whole Lehovo – the sport hall.
We had a great time once again in Lehovo. Music, dances and conversations with locals in English, Greek and German.
The cosy, friendly and very warm atmosphere made those four days for us as very good experience with continuous inspiration of creativity.
[Lehovo is the birth place of one of the first original Greek song by volunteers]
Volunteers are looking forward to cooperate as well in expected Youth Exchange and festival of Pitas.

E BRAVO Lehovo people, we love all of you very much!
The secret of any online business is web hosting. Select the
best hosting
service reading offered by
justhost
.