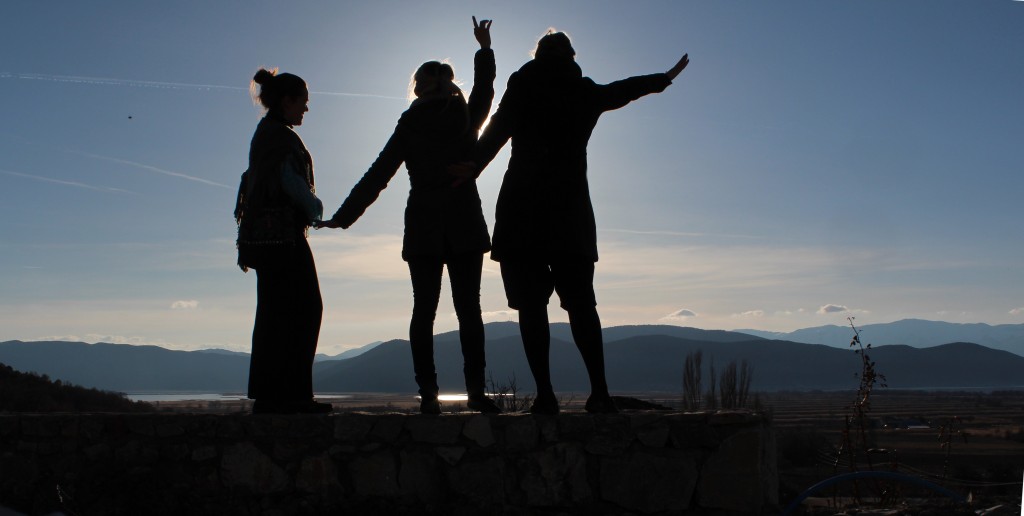 The CULTURAL TRIANGLE OF PRESPES
celebrates 10 years of European Voluntary Service (EVS) in Prespa region
Outdoor games, theater, film projection CTP BOX, Documentary about volunteering in Prespa, Karaoke Party...
And many surprises for our little friends ...
Programme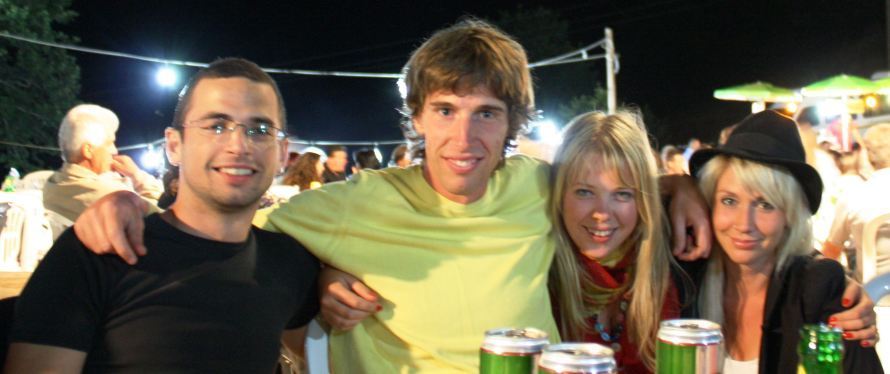 Thanks to the Greek-German Civil Society project, CTP volunteers got to contact with another village in Greece – Lehovo.
Due to a previous successful cooperation and good mutual understanding, Prespa's volunteers were invited to the village celebration – four days and three nights panigiri [πανηγύρι].
Prespa´s volunteers remain volunteers even outside of Prespa, so we helped in technical organization and were provided with food, drinks and biggest house in whole Lehovo – the sport hall.
We had a great time once again in Lehovo. Music, dances and conversations with locals in English, Greek and German.
The cosy, friendly and very warm atmosphere made those four days for us as very good experience with continuous inspiration of creativity.
[Lehovo is the birth place of one of the first original Greek song by volunteers]
Volunteers are looking forward to cooperate as well in expected Youth Exchange and festival of Pitas.

E BRAVO Lehovo people, we love all of you very much!
Great thanks to our on-line volunteers
Villy Koutsogianni, Creation of CTP website
Athanasios Voutsikidis, Creation of a monitoring system
Danai Papageorgiou, Translation
Lambrini Mosxou, Project Work
Maria Kaponi, Translation
Marilena Koliavasili, Project Management
Pantelitsa Kapagianni, Research
Styliani Tsianga, Youth and Children
Theodora Lola-Luc, Project Development
Angeliki Ypsilanti (UNV), Translation
Alexandra Reuer (UNV), Translation
Johanna Schenner (UNV), Translation
Sara Guazzelli (UNV), Translation
Giovanna Frattini (UNV), Translation
Orhan Yalkin Yenici (UNV), Translation
Gül Oral (UNV), Translation
Anna Mercier (UNV), Translation
Xavier Mallet (UNV), Translation
Ana Munõz (UNV), Translation
Macarena López (UNV), Translation
The secret of any online business is web hosting. Select the
best hosting
service reading offered by
justhost
.