Announcements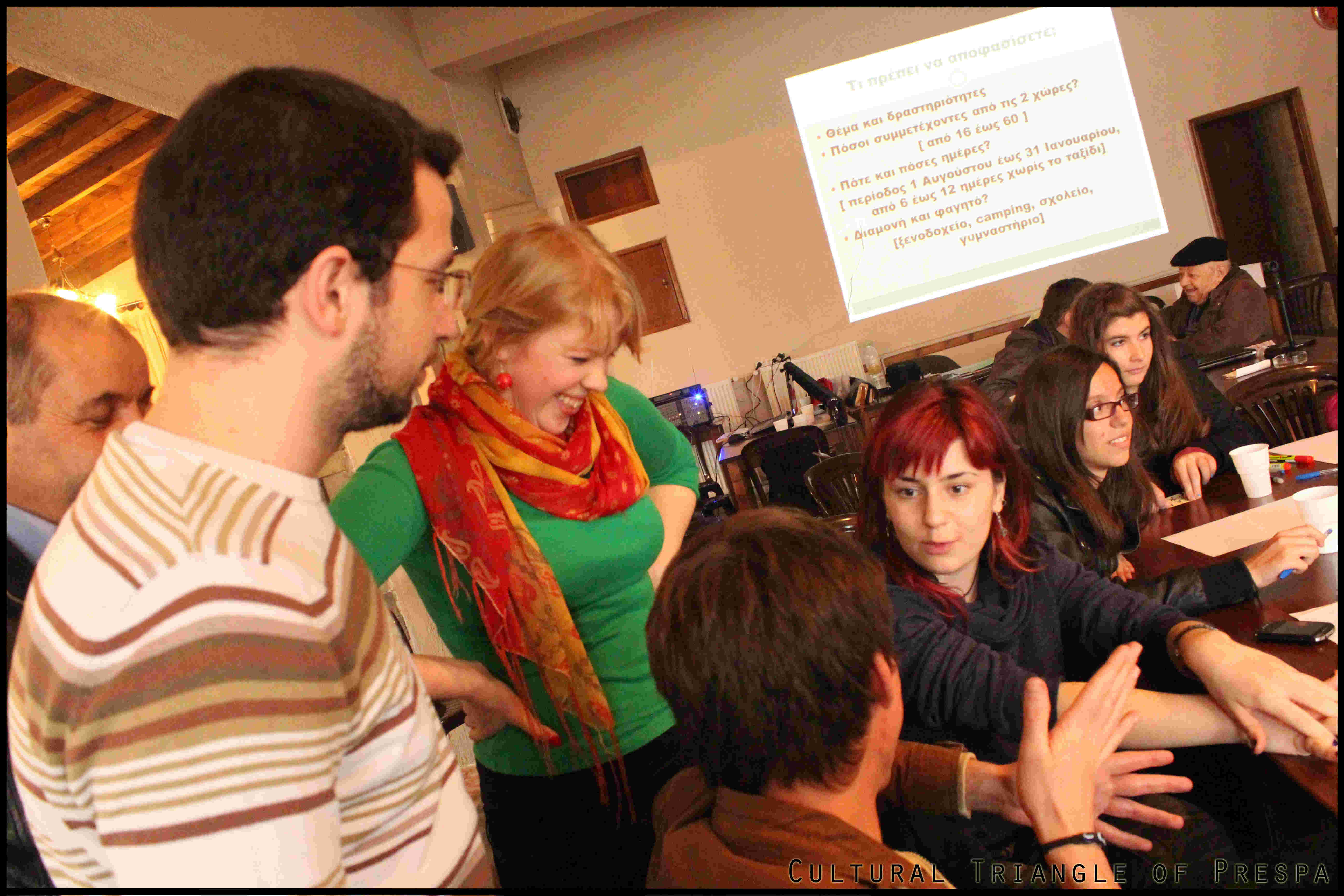 An article by Dita Kuģeniece, EVS volunteer
During the weekend Gabriela and the EVS volunteers Dita, Sissy, Daniel and Pedro went to Lehovo to coordinate an informative seminar for the local tourism develoment and the Youth in Action programm. The event was organized by Unitarian Society Lechoviton and supported by the Regional office of Western Macedonia in the context of the the Greek-German Civil Society Initiative (www.ggcs.eu).
We experienced very warm welcome from locals with traditional local food and wine. In the afternoon we started our session with the good practices of tourism in similar areas and made the audience work into groups. The result of the brainstorming session was very encouraging and ideas which were presented were original.
In the second day the main session was meeting with the representative of the Development Agency of Central Macedoia and in fruitful discussion people were deciding how to promote Lehovo.
In the second part we helped to create an idea for a Youth Exchange in Lehovo and gave some guidlines on how to prepare the application.
The two day seminar concluded with a great luch accompanied with guitar, singing and establishing of further cooperation.
Thank you Lehovo for two nice days.
The secret of any online business is web hosting. Select the
best hosting
service reading offered by
justhost
.