The idea for this exchange came from Prespa itself, a beautiful region but distant and isolated that offers very few opportunities to its youth. The creation of a mobile cultural caravan aims to bring culture and diversity even to the most remote villages in Prespa.
For 12 days, 9th - 21st of July, the participants will live and work together, exchanging experiences and knowledge, learning from each other and creating together a show that will move between the different villages of the Prespa region.
Street arts (theatre, dance, music, juggling and graffitti) will serve as the tool that will enable the participants to understand and express what isolation is, using their personal experiences. Through workshops, rehearsals, presentations, discussions, cultural nights, integration games and excusions, the participants will learn what they have in common and they also understand the importance of the diversity of the European Cultures.
Local community and visitors are invited to participate in this process and to add their experiences and knowledge.
'This project has been funded with support from the European Commission. This publication [communication] reflects the views only of the author, and the Commission cannot be held responsible for any use which may be made of the information contained therein.'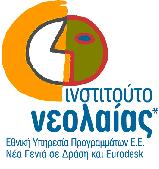 The secret of any online business is web hosting. Select the
best hosting
service reading offered by
justhost
.